October 14th, 2022

Category: press
Radiomics' Remarkable Relocation 
---
After 4 years, Radiomics is moving to LégiaPark 
Radiomics' Remarkable Relocation
After 4 years, Radiomics is moving to LégiaPark 
Liege (BE), 10/14/2022 -On September 19th, Radiomics officially opened doors to their new office at LégiaPark to provide for their ever-growing team and clients with the support they need. In a brand new 800m2 space, Radiomics will continue to serve its clients, develop its internal R&D and provide a modern and pleasant work environment for its most important asset: its collaborators.
Additionally, Radiomics will host young partner companies in its internal incubator and is already looking into applications.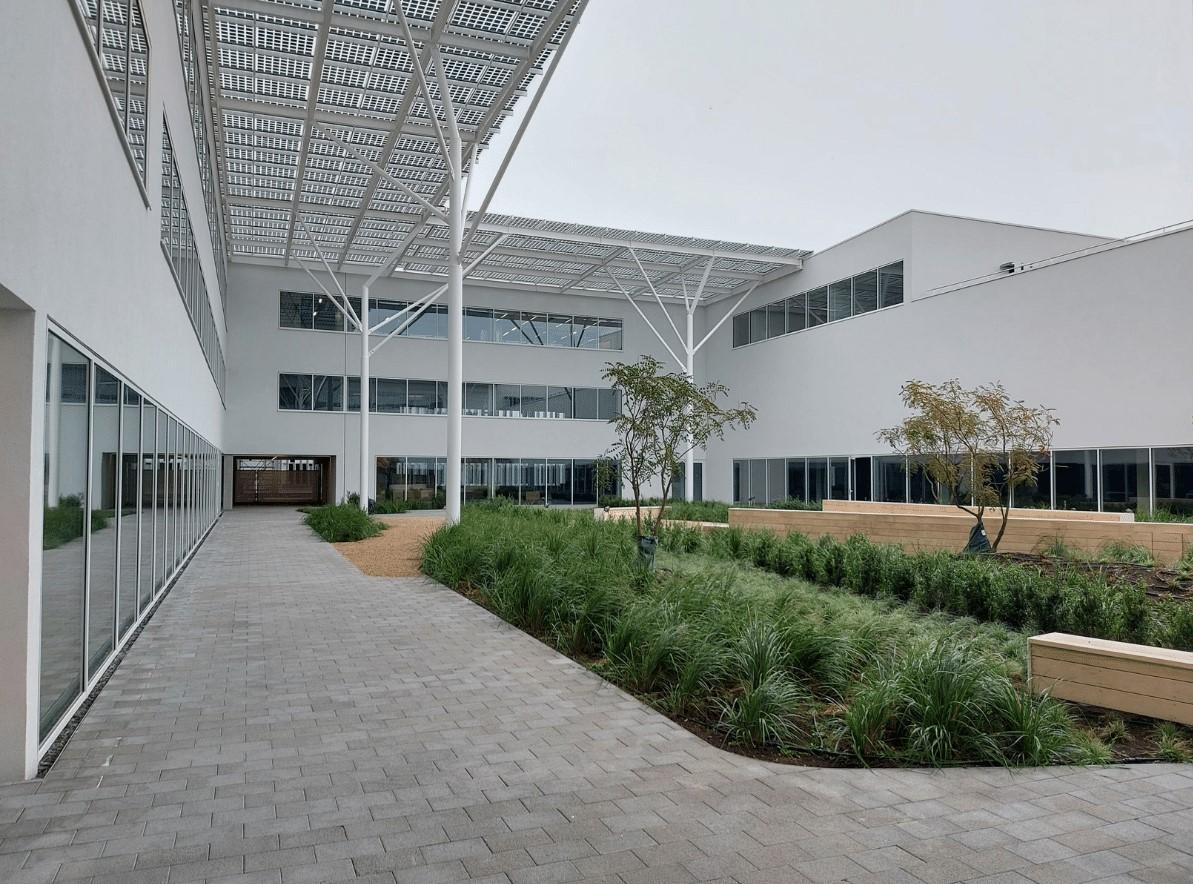 "The objective of LégiaPark is to provide Life Science companies with workspaces adapted to their needs, providing customised offices, laboratories and cleanrooms, fully in line with the socio-economic context of our time, creating a business park with high energy and environmental performance. Our ambition at LégiaPark is to encourage commercial development by enabling companies to work together on a daily basis." - Aurore Duijsens – CEO of LégiaPark.   
 An obvious choice for Radiomics,  LégiaPark allows the organisation to go above and beyond its own sustainability policy, with green roofs, biodiversity friendly features, rainwater tanks and much more. "We are very excited to be moving to this new hub in Liege's vibrant life sciences ecosystem. Not only for the additional need for space, but also the proximity to other companies in the healthcare space and to the hospital of MontLégia, were key contributors to our choice for LégiaPark. As one of its first occupants we are looking forward to the future."- Wim Vos, CEO of Radiomics.  
Radiomics is an imaging research organization which focuses on AI powered healthcare, with a unique expertise in Radiomics, Deep Learning & Federated Learning applied to oncology and other therapeutic areas. Founded in 2016, Radiomics has its HQ in LégiaPark in Liege, Belgium and a North American office in Toronto, Canada. For further information, visit www.radiomics.bio and connect through Linkedin or Twitter.