Software as a Medical Device
Large pharmaceutical companies are playing an active role in the creation of a fully personalised-medicine landscape. Since imaging is a cornerstone clinical diagnostic tool in different therapeutic areas, Radiomics can bring its expertise to the table in the creation of image-based precision medicine solutions also known as software as medical device (SAMD).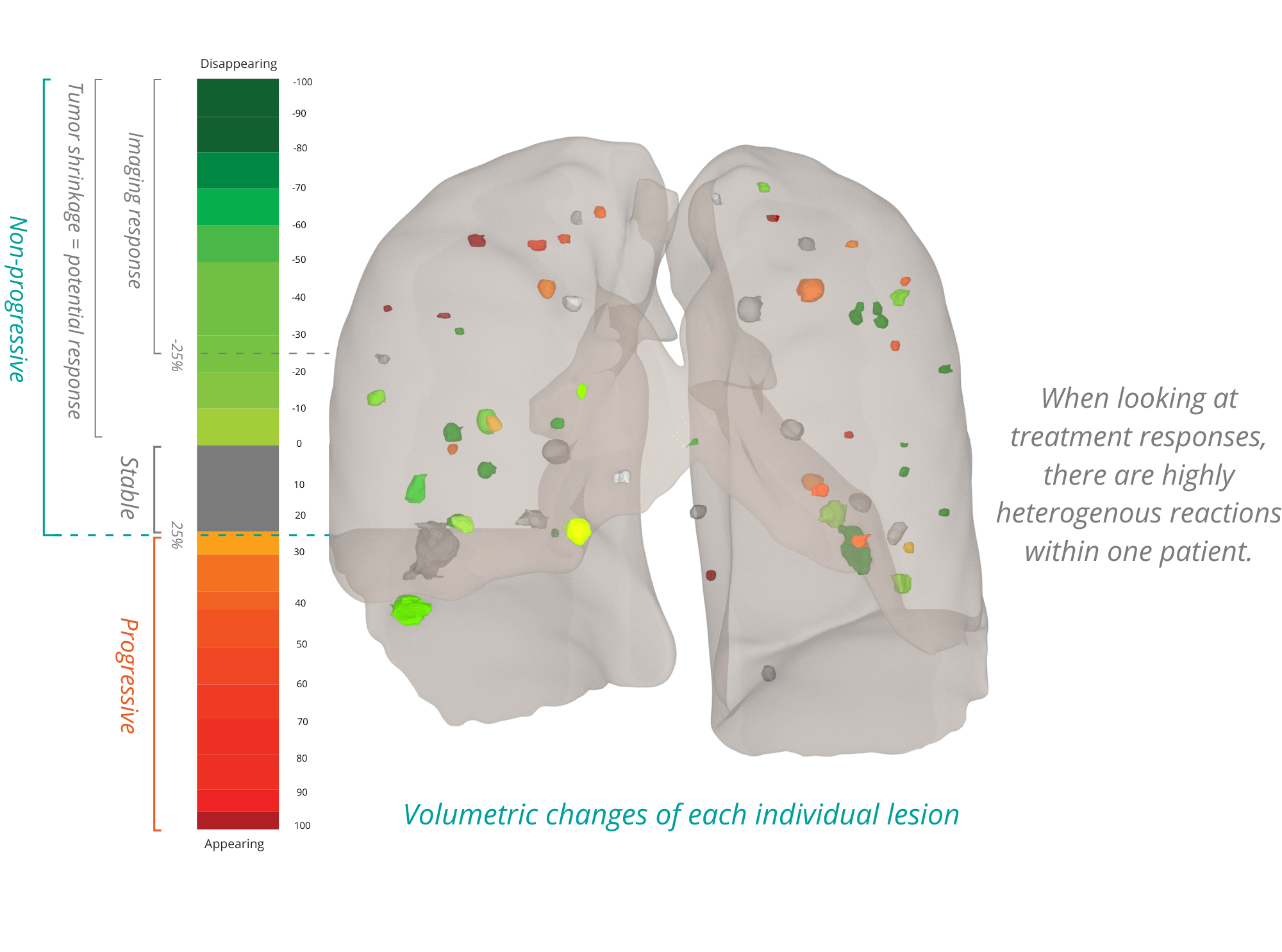 Radiomics has the potential to transfer research findings, originated from our clinical trial support services, into high quality and scalable software solutions to aid clinical decision making.
Software Development
---
Based on the AGILE philosophy, our software development methodology is focused on the following steps:
Identifying the unmet clinical need
Defining the most appropriate solution & outlining reasearch to achieve clinical objectives
Build the Earliest Testable Product
Continuosly improve solutions based on valiable user insights
Radiomics believes that this approach speeds up the evelopment process and leads to the building of simple and more efficient solftware solutions.
To ensure maximum reliability, our cloud-based infrastructure makes use of the latest containerization and auto-scaling technologies. Ensuring high availability while relying on tech top players security (e.g., Google). 
We strive to follow best software engineering practices advised by international bodies such as IEC and IEEE.
When developing solutitions that requite approval from regulatory bodies, we strive to ensure our solutions adhere to, if not surpass safety anddesign guidelines to deliver safe, effective and reliable tools.
Regulatory and Quality Compliance
Radiomics' quality management system (QMS) for medical devices and services is ISO 13485 certified as of January 2022, following the audit of the notified body IMQ. More information can be found here. 
Our QMS ensures the design and development of medical devices in compliance with the European Medical Device Regulation (EU) 2017/745 (MDR). Compliance to other regulatory markets, such as the US market, is on-going.  
As of January 2023, Radiomics is ISO 27001 certified, for more information click here.